Well, my budget idea of buying only 3 things for Spring quickly went out the window, but I'm determined to hold out for the Summer. (I mean honestly, who could have predicted my all of my favorite closet staples would be in style? A girl needs to stock up while she can!) That being said, here is my wishlist for this Summer: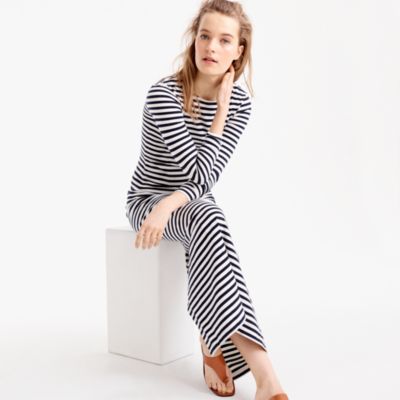 1.
Striped J.Crew Dress
: While there are a million dresses I am dying for, (hello, green Club Monaco
lace dress
) I really do mainly go for stripes and this seems like the perfect dress for a chilly Summer night out in the city.
2.
Frame Le High Crop Jeans
: I am always on the hunt for a new pair of cropped jeans, especially now that my old jeans are so worn in they can't be re-patched (for the 3rd time). These jeans just may do the trick! As an alternative, I have my eye on the standard
Levi's 501 Jeans
.
3.
Mirror with Duck Feet
: Having grown up on a street named after a duck, I can't help but have a soft spot for anything resembling a certain animal that quacks. This mirror is a great way for me to bring a little bit of home back to my apartment.
My list of wants could go on and on, but I'll spread them out a bit more! Note: I made a bet with my roommate that I wouldn't buy a pair of shoes until August so do not expect any shoes on my list. I'm not even looking at them! #ShoeAddictsUnite
ARS xx
S U B S C R I B E